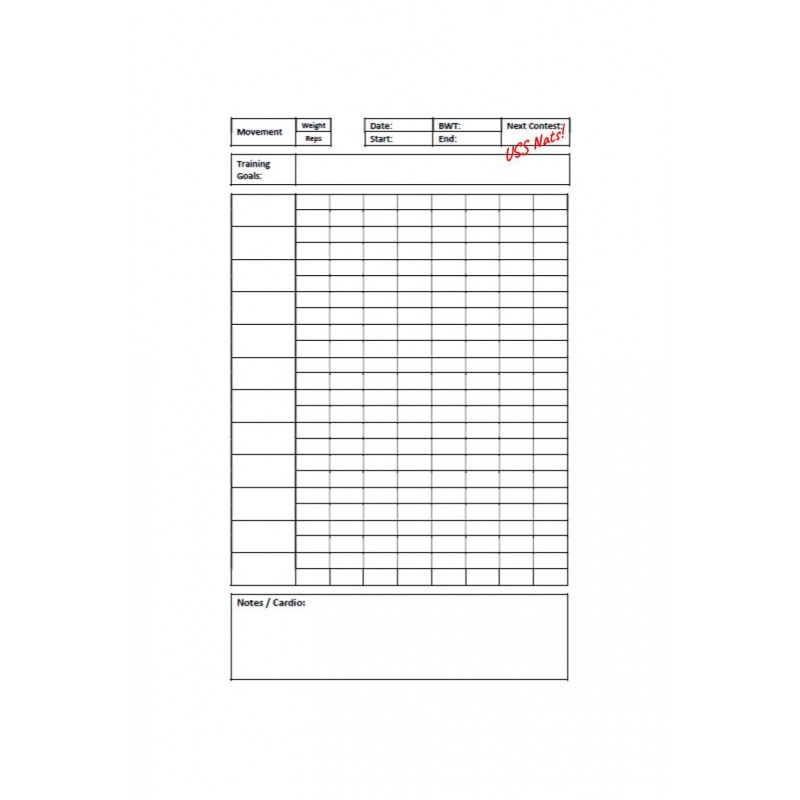  
USS Training Log
Get ready for your next contest or track you progress in the off season with this reincarnated classic training log!
80 pages front and back (160 total)
***Additional shipping required for orders outside the continental US. USS, Inc. will contact you to discus additional shipping charges***
+++In shipping address, be sure to include apartment numbers, etc...+++
No customer reviews for the moment.